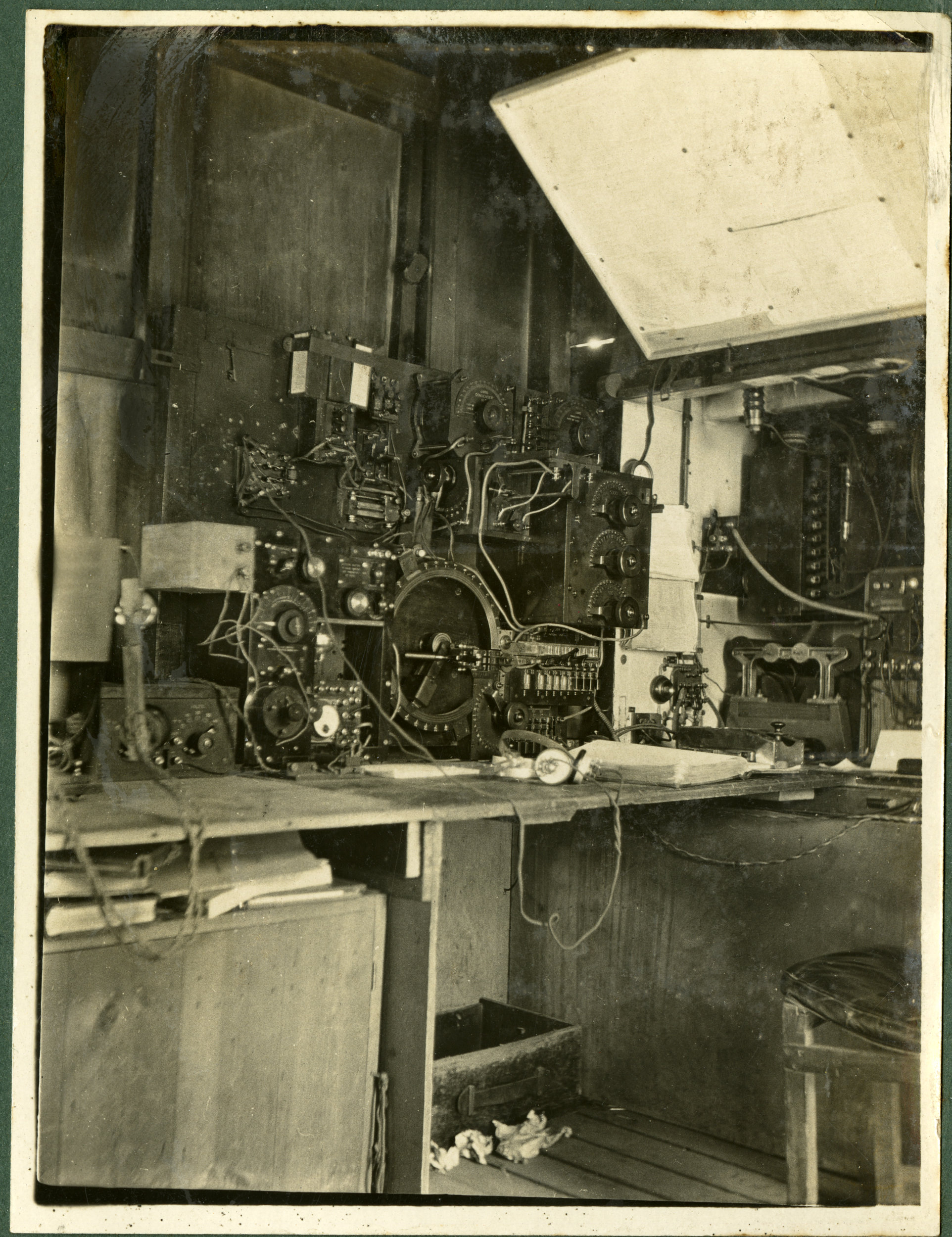 Philip Fowler was born in Cheltenham, Manawatu, and spent his childhood there, Manakau and Levin. His family moved back to Feilding and he became apprenticed to the Motor Engineering trade. With an interest and experience in flying, at the outbreak of World War I Philip obtained a discharge from the Territorial Air Force in New Zealand and, at his own expense, travelled to England to join the Royal Naval Air Services. His log book shows that he received flight training in England and Thasos where he was first stationed.
Philip first served flying sea planes out of the islands of Thasos (Greece) and Imbros (Turkey), in the Eastern Mediterranean. His snapshots of camp life in Thasos are a unique observation of WWI. After injury, and recuperation in England, Philip became Head of the 'Dover Patrol'. He rose to the rank of Squadron Leader in the RAF. In his return to New Zealand he joined the New Zealand Air Transport Company flying passengers and 'barnstorming'. During this time he piloted the first plane to land in Nelson, after a flight from Wellington over Cook Strait. He spent several weeks in Nelson, where advertisements enticed potential passengers to take their first flight: Passenger flights from Richmond Park: "It is announced in this issue that Captain Fowler who flew from Wellington yesterday will carry passengers in his plane, ascending from Richmond Park this evening provided the weather circumstances are favourable."
When the New Zealand Air Transport Company closed he worked for the Walsh Bros. of Auckland. Philip later returned to the motor business as a salesman in Napier, then, after the Hawkes Bay Earthquake, he set up business with Mr R Porter as a General Motors dealer in Palmerston North. On the outbreak of World War II he was called up by the RNZAF and was posted to Ohakea as Chief Ground Instructor in charge of ground training air crew, later moving to Auckland in the same position. From there he was posted to Harewood in charge of the Ground Training Squadron, non flying. From this post he was appointed Commandant of the Air Training Corps for the whole of New Zealand.
Just before the end of the war he was demobilised and returned to his business. Philip Fowler died in 1970 leaving a wife and three children. He is buried in the Soldiers' Cemetery at Kelvin Grove. [Philip Kenning Fowler's papers are held in the Ian Matheson City Archives]